A sincere thanks to all who joined us at the 22nd annual Weston Antique and Classic Car Show.
It was great to see all our friends and car buffs back at the show. Plus you helped raise over $20,000 for Rotary Scholarships and Opioid Treatment Services in the area.   Please visit and support our sponsors as they were an important part of reaching our dollar goals.  Lastly, TOS was an excellent band! We enjoyed hearing them and their alternative sound.  Great vocals, spot on guitar, drum and tight bass all added up to a great sound! Visit their website https://www.facebook.com/TOSofficialmusic  it you want to see more of them playing at local venues!
Don't miss the 2016 Weston Antique & Classic Car Show.  The weather is perfect this time of year and we look forward to seeing all our friends return again to support this great event. Arrive early for best location and thanks for your support!
Live Music Provided by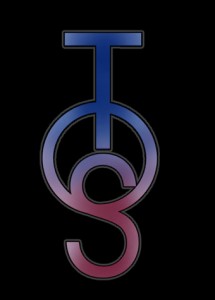 – – –
Wow, can you believe our third decade? Our 22nd year!
If this year is anything like past years, the 22nd Annual Weston & Wayland Rotary Club Antique & Classic Car Show scheduled for September 24th, 2016,  rain or shine promises to be another great event for car owners and families alike.
The event, sponsored by the Rotary Club of Weston & Wayland, Weston Automotive, Inc., and DeVito Auto Restorations had over 260 cars last year ranging from Classic Muscle Cars to Micro Messerschmidts  and over 2,400 attendees.
All net proceeds from the car show go to Rotary Club of Weston & Wayland Educational Scholarships and other Rotary Club projects. Cars can show up from 8:00 AM or Attendees from 8AM to 3 PM.
"We are excited to celebrate our 22nd year of the show. We hope that everyone will join us to this year. Each year this show gets bigger and more renown", according to show managers Richard DeVito, Sr. and Jr. "This show is a Rotary fundraiser that benefits the Rotary Scholarship fund and has raised over $352,000 in the past 21 years! This year we are expecting a flock of race cars from Sprint cars to Indy cars. In addition we'll have a number of Ferrari's, Mercedes Benz, Jaguars, Rolls' as well as Chevrolets, Studebakers, Fords, and everything in between. I always tell people we'd like any car to be shown that you'd like to show!"
In addition to cars, Weston Rotary will have popcorn, hotdogs, hamburgers and soft drinks. It's a great time for car kids from 6 to 100.
For auto registration forms, call Richard A. DeVito, Sr. or Jr. at 781-893-4949 ext.142 or ext. 107 or download them here or just bring your car Saturday morning to Town Hall Road.
Vehicle Registration Form
2016_Weston_Car_Show_Registration
Letter of Invitation to the 22nd Annual Weston Antique and Classic Car Show
2016_Weston Car Show Invitation_12787
Read More